Portfolio
2007-2008 Indiana Tobacco Prevention and Cessation Annual Report. The use of a green color palette and nature photos carried the "seeds of hope" theme throughout this annual report.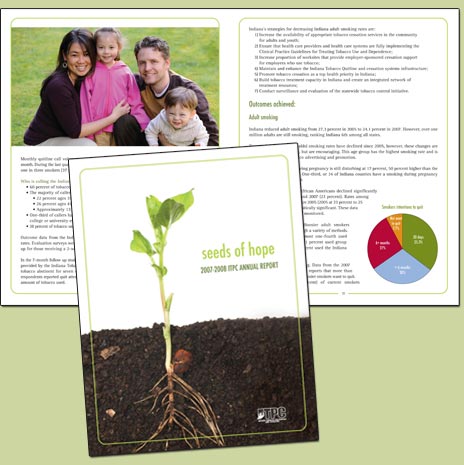 Marketing Materials for Style Salon. The business cards and menu of salon services featured a painting of the salon created by a local artist.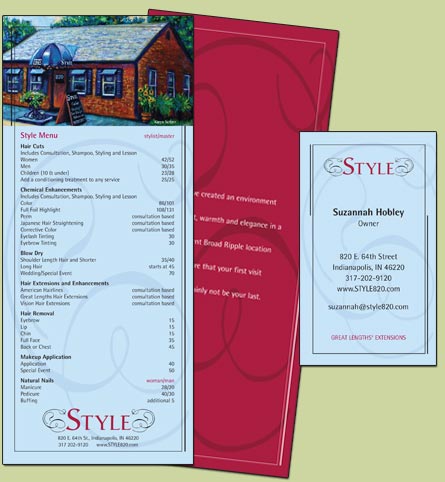 Networks Financial Institute 2008 Annual Report. This report highlighted NFI's accomplishments in their three main areas: student programs, thought leadership and financial literacy.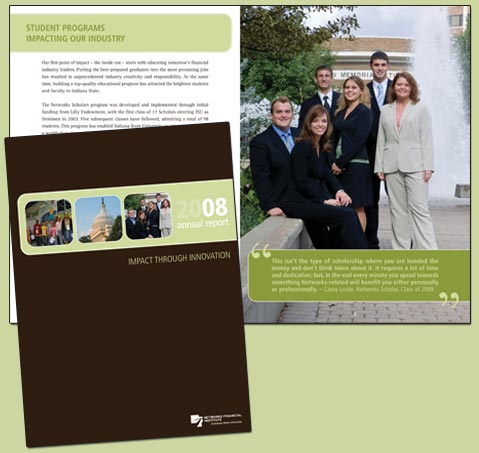 The History of Methodist Hospital Book Cover. This book cover celebrated just a few of the major medical advances that Methodist Hospital experienced over the past 100 years.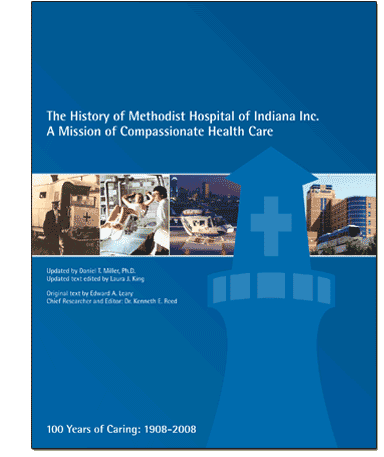 Realtor Kristie Smith Resident Flyer. This real estate flyer showcased Kristie's many qualifications for helping medical residents find housing.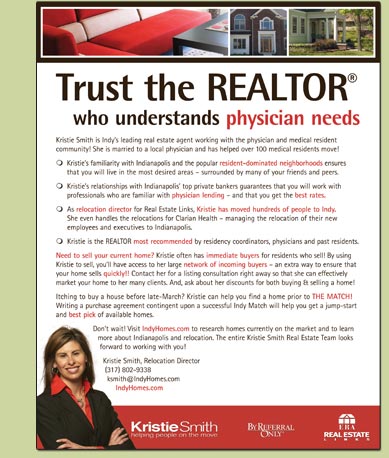 American Fitness Index for the American College of Sports Medicine. This 120-page publication enabled readers to easily view the health and community fitness status of the 50 largest U.S. cities.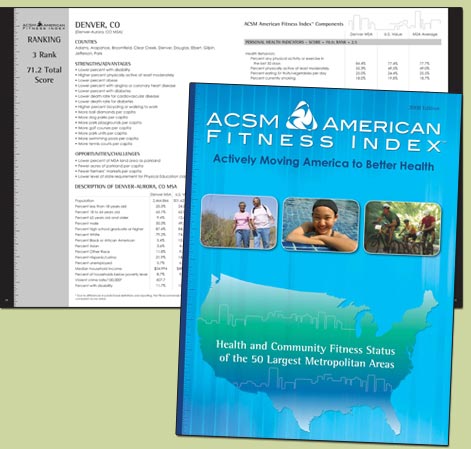 Teleradiology Postcard for Indiana Radiology Partners. This postcard design conveyed IRP's message of 24-hour emergency radiology coverage for all of Indiana.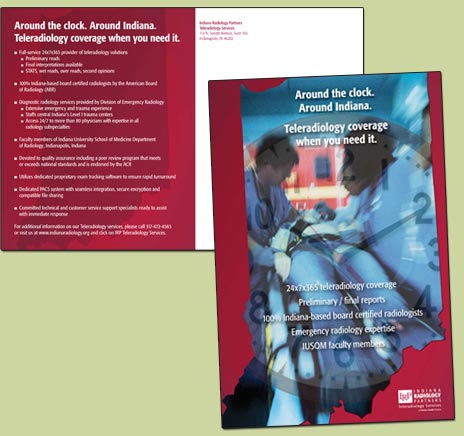 Networks Financial Institute 2009 Insurance Reform Summit Postcard. This save-the-date postcard highlighted the location of the summit, Washington D.C.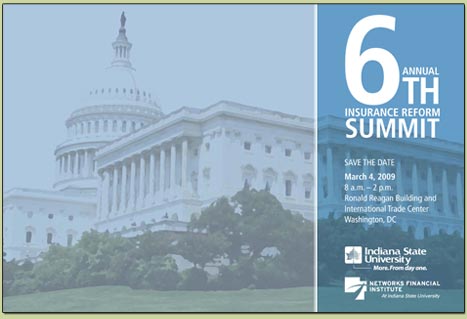 Individual Medical Insurance Booklet for C4CC Education Fund. This booklet simply explained individual medical insurance with minimal text and straightforward graphics.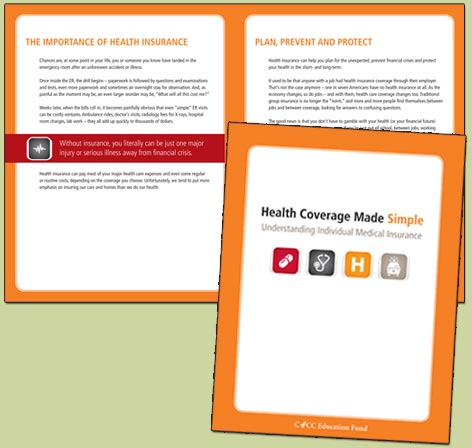 Urban Planning Scholar Series Template for Health by Design. This template showed Indianapolis environments that promote walking, biking and the use of public transit.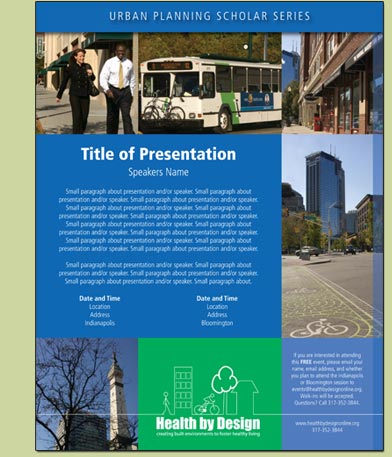 Clarian Cardiovascular Nutrition Education Class Postcard. This mailing conveyed an elegant yet simple message about upcoming nutrition courses.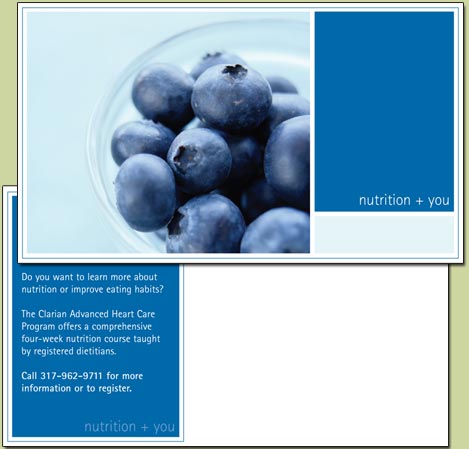 Indiana Legal Foundation Website. This simple front-end web design was created for a local non-profit legal group.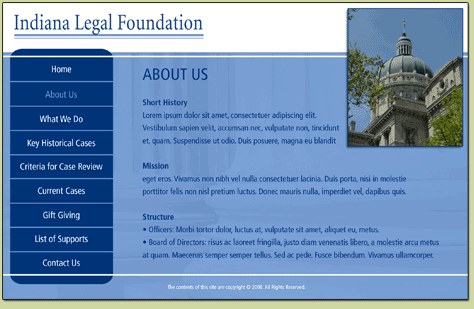 Annual Fundraising Gala Postcard and Event Ticket for HealthNet Community Health Centers. These event materials celebrated HealthNet's four decades of service to their community.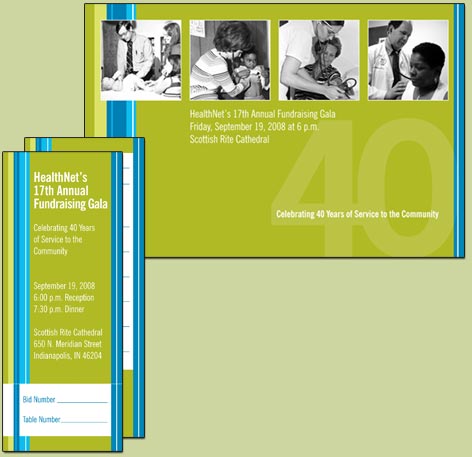 Methodist Hospital Centennial Timeline. This 153-foot long timeline showcased the hospital's major accomplishments since it's opening in 1908.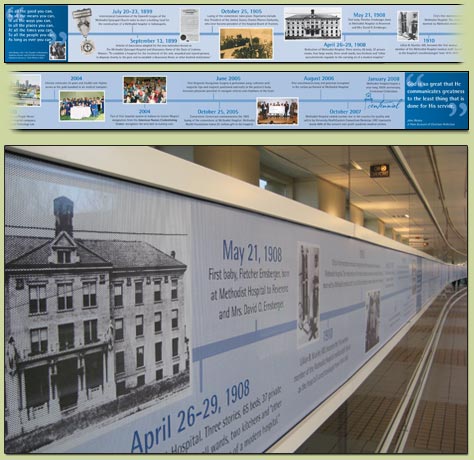 Networks Financial Institute Financial Focus Magazine. This approximately 48-page magazine is mailed bi-annually to financial industry leaders.